The Life and Times of Hubert Brooks M.C. C.D.
A Canadian Hero
---
Chapter 17: Université d'Ottawa / Passing / The Brooks Residence
17.2 PASSING: Hubert Brooks Dies at Age of 62
On 1st February 1984 Hubert Brooks died of a sudden heart attack while at his desk at the Université d'Ottawa. He was 62 years old. He had just had a complete physical two weeks prior and was told he was in good health. His mother, Laura Brooks had died only the year before.
The Brooks family chose to have the funeral at the Kelly Funeral Home in Ottawa.
Coincidentally, Hubert's aunt Amanda Farant (nee Goulet) had died January 13th, 1984 at the age of 92 and was exposed below on the first floor of the Kelly funeral home at the same time that Hubert was exposed upstairs on the second.
For two days prior to the 'church service' on 4th February 1984 at the Kelly funeral home Hubert Brooks lay exposed for visitation by family and friends.
The Brooks family was completely unprepared for the overwhelming response from the students of Université d'Ottawa who came to pay their last respects. As Housing Director, it was apparent that Brooks had made a significant impact on the consciousness of the campus. The students recognized intuitively that this was someone that constantly had their best interests at heart. The family heard stories as to how Hubert had gone out of his way to help students in a jam, be it personal issues, the discreet loan of some money, a variety of gestures that the family was not aware of.
The small chapel at the Kelly Funeral Home could not accommodate the mass of people that attended. An overflow crowd consisting of family, relatives, neighbors, and family friends representatives from the Military, Royal Canadian Escape Society, Université d'Ottawa colleagues, faculty and students were situated in the chapel as well as outside in the corridors and halls. Electronic speakers were set up so the crowd outside could hear the service.
Honorary pallbearers included:
Don McLartey
Ed Manson
Don Forsyth
Ray Labrosse
Stu Leslie
Pierre Bauset from Montreal representing the R.A.F.E.S. Canadian Branch
Ralph McWilliam
Al Spencer
Hubert Brooks was laid to rest in Notre Dame Cemetery in Ottawa in the family plot.
One comment from a family friend was as follows:
"I will always remember Hubert for his unique sense of wit, of forthrightness and of independence. His unique sense of leg–pulling humor will be sorely missed as will the twinkle of his eye that usually preceded such humor."
One of Hubert Brooks' friends, Donald Lahaise, wrote the following commemorative poem in honor of Hubert Brooks.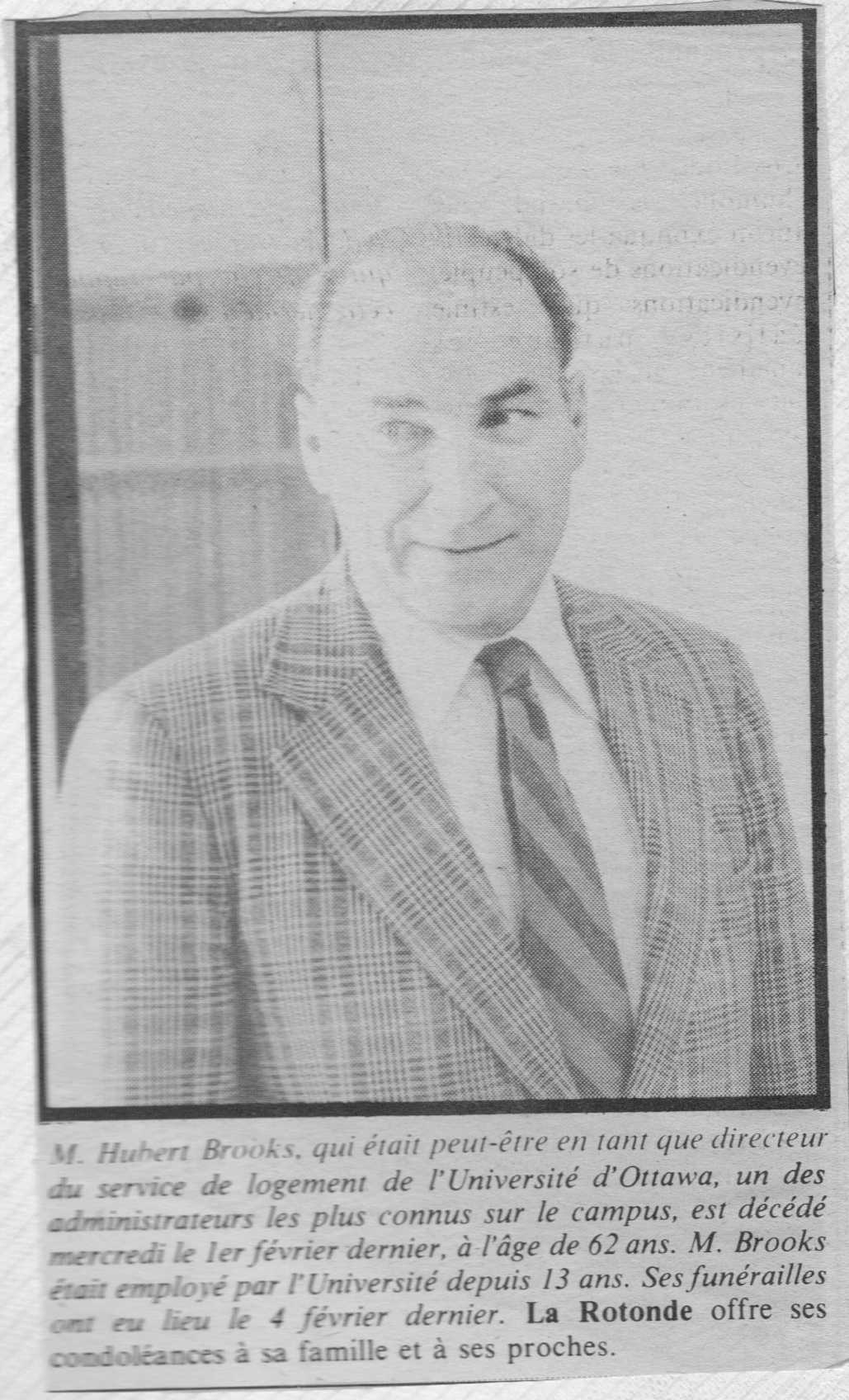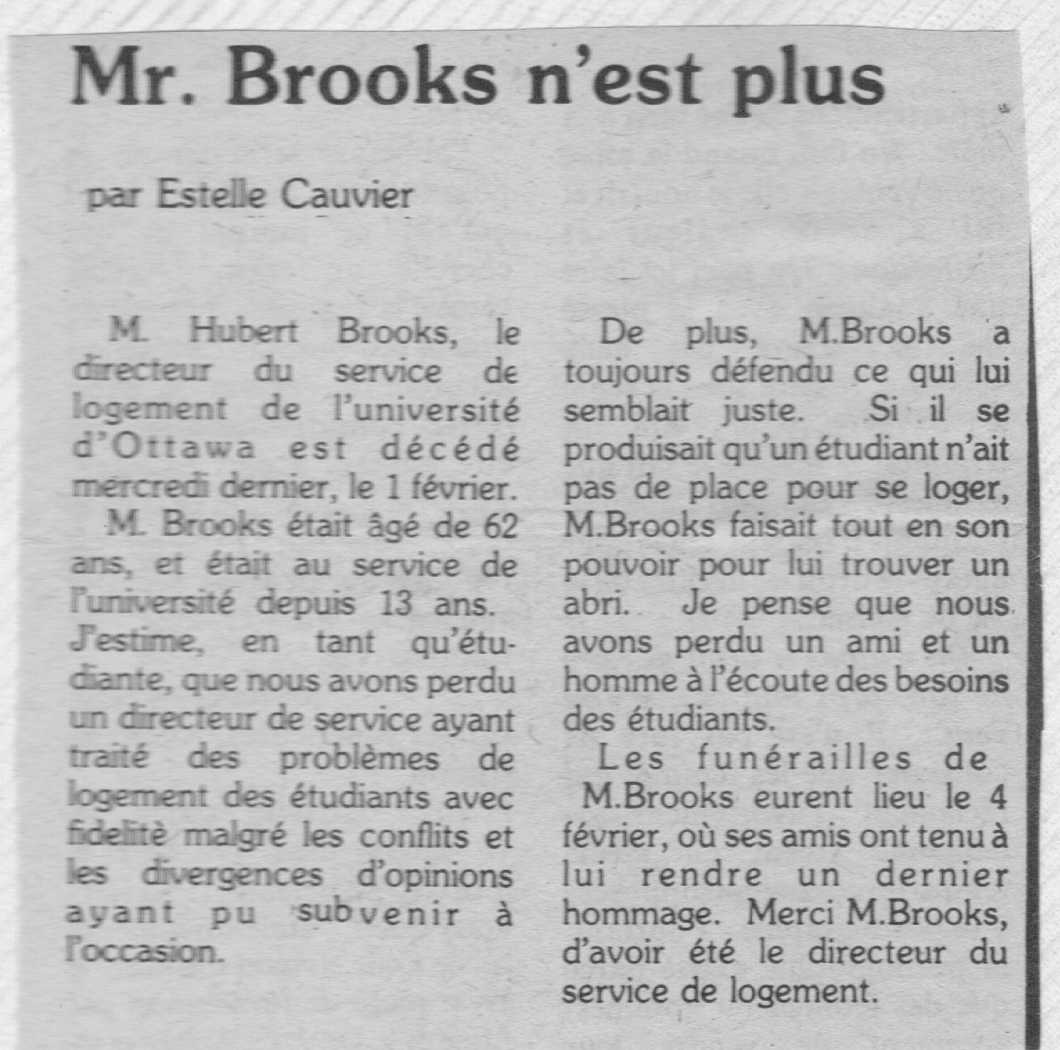 ---
The Life and Times of Hubert Brooks M.C. C.D.
---
Copyright © 2011, 2012, 2013, 2014, 2015, 2016, 2017, 2018, 2019, 2020, 2021, 2022, 2023 Ralf Brooks, All Rights Reserved