The Life and Times of Hubert Brooks M.C. C.D.
A Canadian Hero
---
Chapter 15: August 1965 to July 1967 : R.C.A.F. Radar Station Moisie, Quebec
15.4 R.C.A.F. Community Representation
As I mentioned, an important part of the job was representing the R.C.A.F. in the Sept Iles region. To that end my wife Bea and I were quite active. I gave numerous radio, TV and newspaper interviews and we made certain that all major commemorative (military) events were well attended.
The following photos and images are some examples of the events we participated in.
W/C Hubert Brooks third from right in photo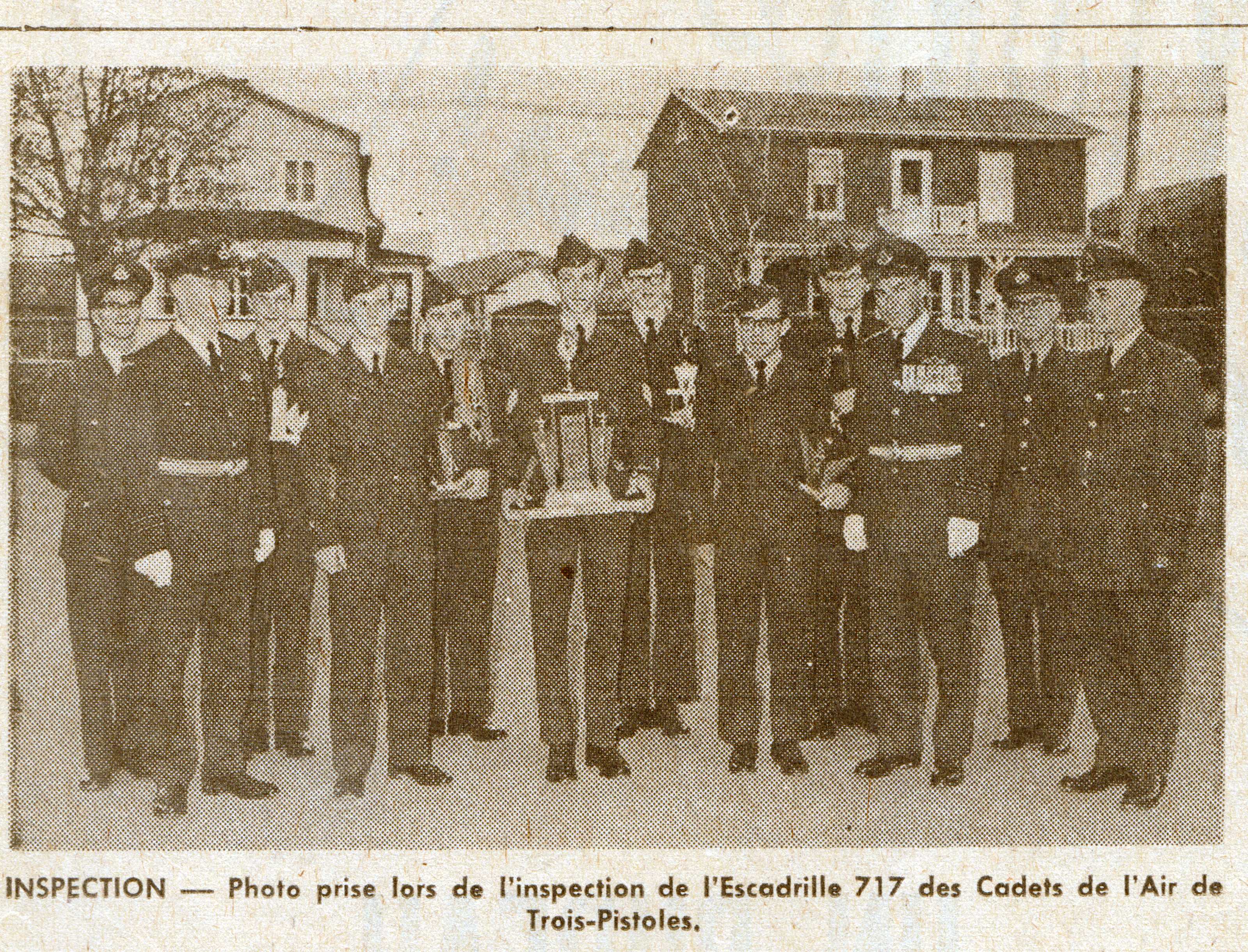 W/C Hubert Brooks and other officials takes Remembrance Day Ceremony Salute
W/C Hubert Brooks is third from left in photo
We had a smile when the following article Ref: 15.2 was published on May 3, 1966 in the L'Avenir, the local Sept Iles newspaper.
Polish WW II Veterans Meeting Rawdon, Quebec (north of Montreal)
Hubert Brooks often invited to speak to Polish War Veterans in Montreal, Ottawa, Toronto.
A large number of Poles fought with RCAF/RAF in WW II.
Photos Courtesy: Hubert Brooks Private Collection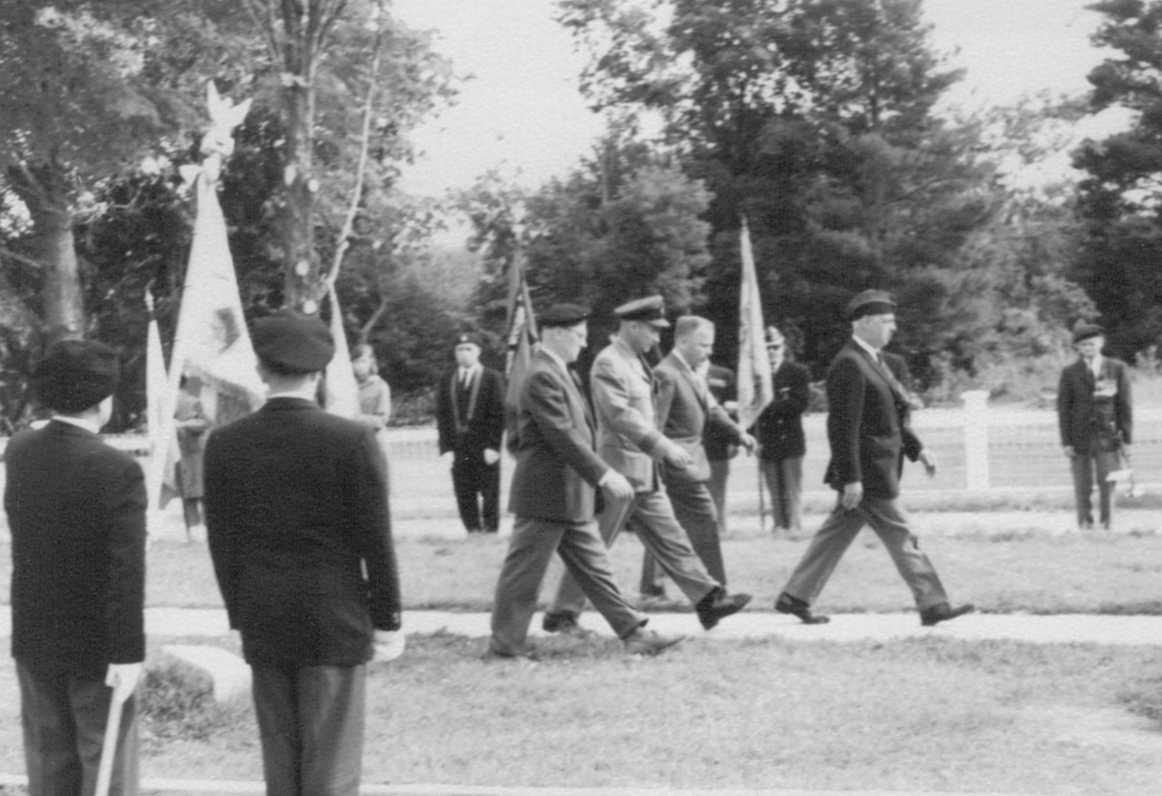 ---
15.5 Neighbors Circa 1965 At R.C.A.F. Station Moisie
The 1965 Canada Elections List for the Quebec District of Sagueney included RCAF Station Moisie. The civilian neighbors of the Brooks' at the time were as shown in the image below. (The military officers and airmen were covered under a separate list.)
---
The Life and Times of Hubert Brooks M.C. C.D.
---
Copyright © 2011, 2012, 2013, 2014, 2015, 2016, 2017, 2018, 2019, 2020, 2021, 2022, 2023 Ralf Brooks, All Rights Reserved